Paul Roberts Builder can provide the following services.
Whether a new build or a renovation Paul loves the challenge of working to provide his customers and their designer complete satisfaction of either a room, a whole house or commercial site.
The Projects Paul Roberts Builders cover…
Renovation of a Room or whole House

New Building construction

Shop fit outs

Architectural designs

Project Management

Supervision

Subcontracting
Quality Workmanship Assured
We conform to the standards set out by the the Australian Building Codes Board (ABC) in Queensland the Queensland Building and Construction Commission (QBCC) and the Housing Industry Association (HIA).
When building or buying a home or commercial building in Australia we take it for granted that all construction is to a standard that meets safety standards that withstands the test of time. The standards required today are much more stringent than they were 100 or even 50 years ago.
For more detailed infotmation go here
Our Competitive Advantages and Unique Selling Points
1.  Competitive Advantages…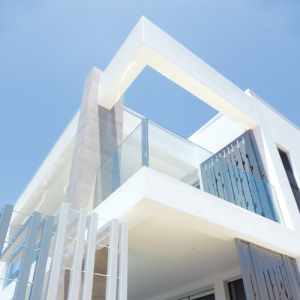 Paul maintains his business creditability, authority and trust with his customer clients and contractors for repeat work and referrals.
Paul Roberts Builders are the complete professionals who love to see customers completely satisfied.
We only use professional local trades and suppliers.
We explain and will walk you through the building process and procedures staying within the building code and standards.
We have extensive knowledge of the industry and fittings available for the clients who want something a little special.
For those who require a very high standard in finish we can deliver.
We will work with you to your plan and design and should you wish to change your mind are happy to revise and reschedule the work.
All building and construction will be in accordance with the standards set out by QBBC, HIA and ABCB. More here
We offer the best value for money.
2.  Unique Selling Points…
1.  Paul Roberts is dedicated to perfection to provide his clients complete satisfaction of their dream whether it be a renovation or a brand new construction.
2.  Paul Roberts enjoys the challenge of specialised projects.
3.  We look to over deliver on our agreement.
4.  We do not make promises we can not keep.
5.  We follow up and don't drop you when the job is done.